RIHGA Royal Hotel Tokyo houses restaurants where you can savor many flavors, featuring Japanese Black Wagyu Beef made Teppanyaki style, Japanese Cuisines and Bars.
Western Cuisine/Chinese Cuisine
DINING FERIO
This casual restaurant offers everything from buffet dining to a broad range of a-la-carte items and elegant courses. Something for everyone!
For Reservations (Phone): +81(0)3-5285-1121
Chinese Restaurant ROYAL RYUHO
This restaurant's head chef carefully selects the finest ingredients for his creations.
Enjoy our array of menu choices embodying the delicate seasoning and bold preparation methods that Chinese cuisine is famous for.
For Reservations (Phone):+81(0)3-5285-1121
Japanese Cuisine
Kyoto Cuisine TANKUMA KITAMISE Directed by M.Kurisu
Tankuma Kitamise serves Kyoto cuisine encapsulating the elegance of the four seasons. Since establishment in 1928, the same traditions and techniques have been carefully passed on and preserved. Allow us to offer you special moments with our hospitality.
For Reservations (Phone):+81(0)3-5285-1121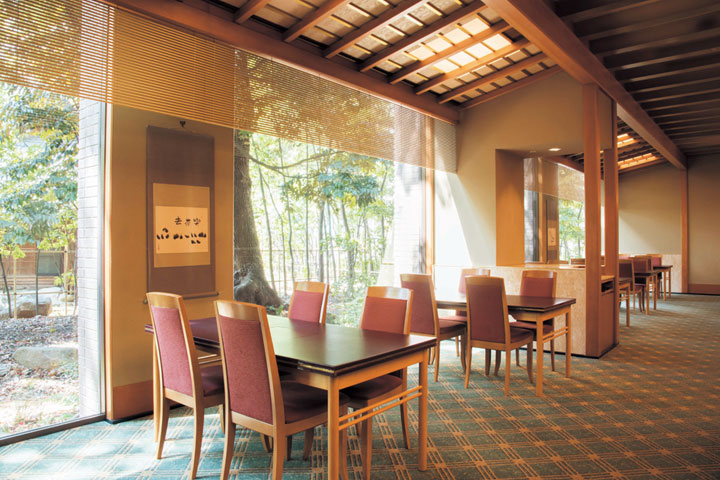 Teppan-yaki MIYABI
Relish our chefs' vibrant techniques as they grill carefully selected ingredients before your eyes.
Luxuriate in the moment with all five senses.
For Reservations (Phone):+81(0)3-5285-1121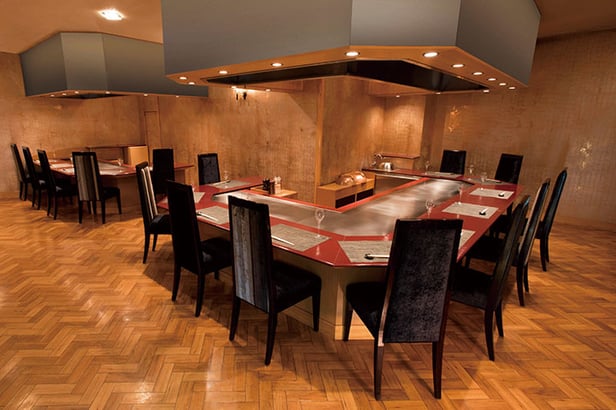 Bar/Lounge
Garden Lounge
A gorgeous open ceiling lets in the light, and high-set windows offer grand views of rolling greenery.
Escape the daily grind and sip some tea in this elegant atmosphere.
For Reservations (Phone):+81(0)3-5285-1121
CELLAR BAR
This stylish bar features classic British interior décor, plus quality liquors from around the world and original cocktails.
For Reservations (Phone):+81(0)3-5285-1121