Dining
Our commitment to food involves the careful selection of ingredients and the application of high culinary skills. We provide each dish with utmost care to ensure that every guest is delighted. We have a variety of restaurants and bars that showcase the dedication to traditional flavors from Japanese, Western, and Chinese cuisines.
Dining List
Our hotel's dining options are incredibly diverse, offering Japanese from a long-established restaurant, French, Chinese, teppanyaki, yakiniku, buffets, bars, and more.
Features
Here, we would like to introduce the features of our dining experience.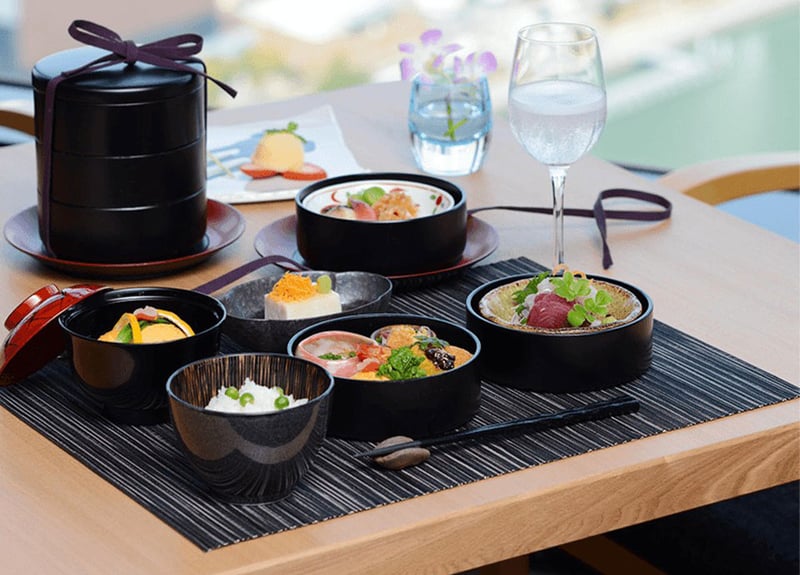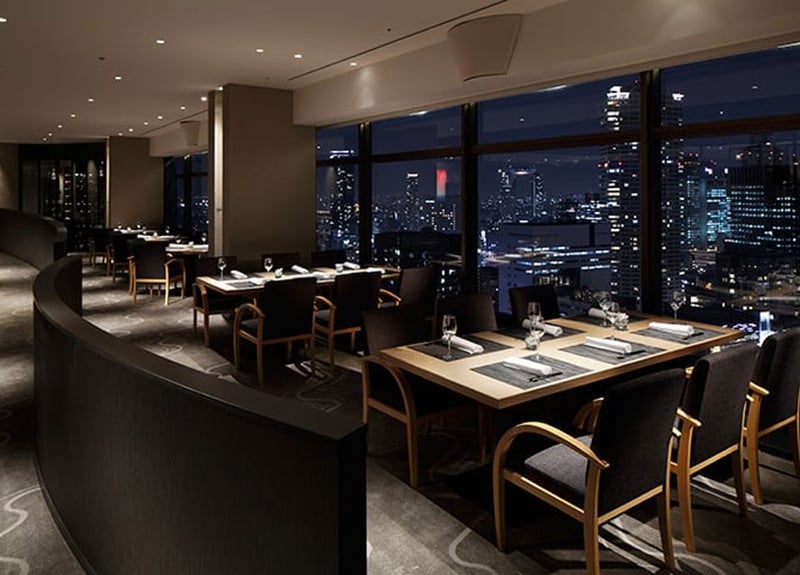 Seasonal recommended kaiseki dishes
We recommend savoring our seasonal kaiseki cuisine in a refined space that embodies the image of 'Nakanoshima' suspended in the sky, offering a beautiful view of the Osaka cityscape from the hotel's top floor at 110 meters high, along with the elements of 'water and light.

JPY 12,650~ (Available for both lunch and dinner)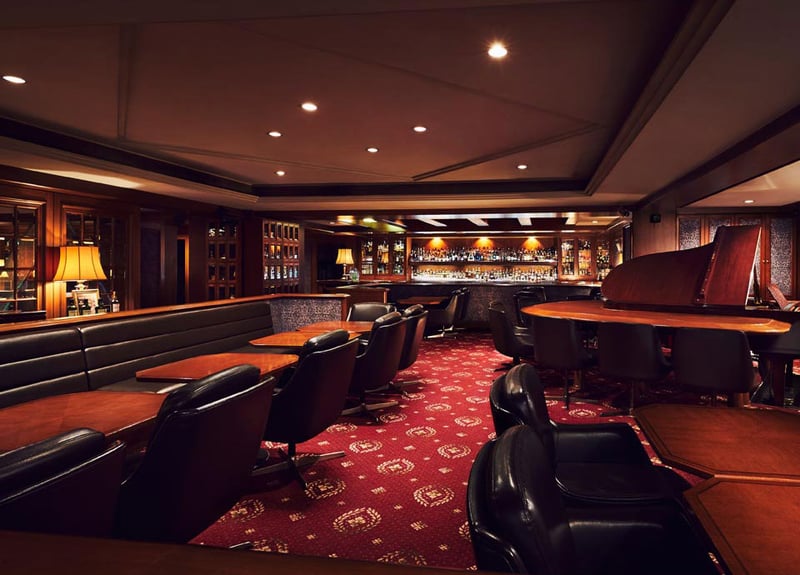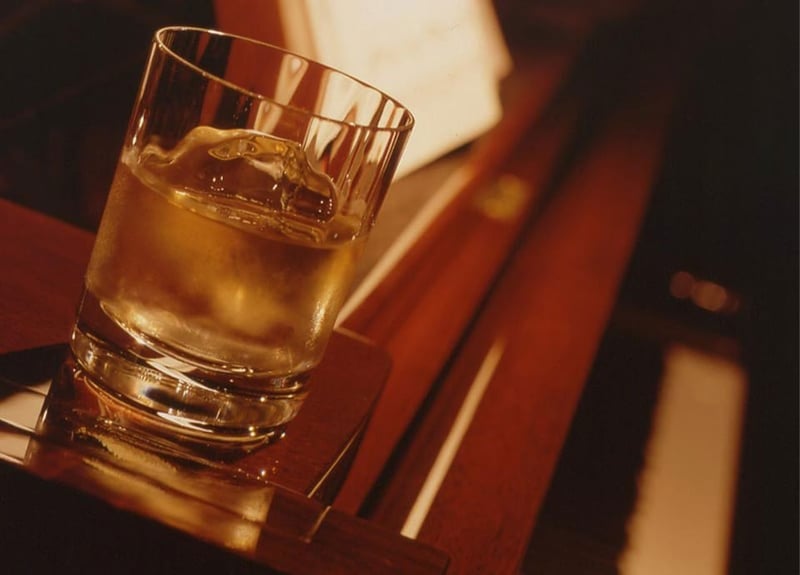 Live piano performance (Cellar Bar)
With live piano performances that blend right into the sophisticated British vibe and a space surrounded by world-renowned liquor for an elegant experience, this is truly a hidden retreat for adults.

・Held daily
・19:30~ / 20:30~ / 21:30~ / 22:30~ (Each session is about 30 minutes)
*The Piano Lounge has a cover charge of JPY 1,100 per person.
*Please note that the performance times are subject to change without prior notice.